Have you been in a car accident?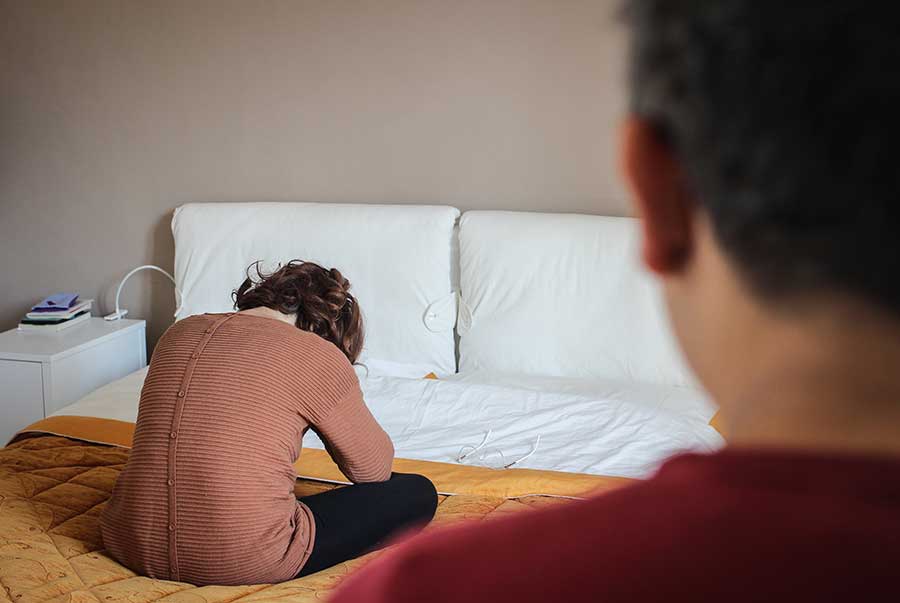 Sexual abuse can create serious physical and emotional injuries that may last a lifetime. Survivors may require years of therapy and incur significant costs for medical expenses and lost wages. Criminal prosecution may hold the offender accountable, but it will not compensate the victim for these financial losses. However, Arizona recognizes the right of an abuse survivor to file a civil lawsuit against an at-fault party to recover economic and non-economic damages.
Sexual abuse lawsuits are some of the most emotionally trying cases that we see. For the survivor, the legal process can feel like a second trauma. At Showard Law Firm, our compassionate team guides survivors through the process of a sexual abuse lawsuit with dignity and empathy. If you have questions about whether you should file a lawsuit, speak with an experienced sexual abuse lawyer.
Types of sexual abuse
Sexual abuse occurs in diverse settings and takes on many forms. Some of the more common include:
Forcible rape– without the victim's consent and achieved by force or threat
Unwanted sexual touching- including fondling or groping
Child sexual abuse– including rape; sexual contact with minors regardless of whether there was consent; exerting pressure or manipulation on a child to obtain sexual gratification; exposing oneself or exposing the child to pornography; or creating child pornography
Sex trafficking- including forced prostitution and other forms of exploitation
While each of the above may be a crime, the legal system allows victims to seek justice in civil courts. If you are unsure whether your experience entitles you to file a lawsuit, do not hesitate to contact us.
Effects of sex abuse
A sexual abuse lawsuit can provide a survivor with compensation for the harm suffered because of the assault. Physical and emotional injuries can include:
Post-traumatic stress disorder
Pain
Reproductive disorders
Anxiety
Depression
Eating disorders
Relationship issues
Gastrointestinal upset
Obesity
Cardiopulmonary issues
In addition, the stress of abuse can lead to a decline in overall health– and when established in court, liable parties may be held responsible for it. It is essential to work with an attorney who has a thorough understanding of how to prove the physical as well as emotional and psychological injuries.
Who may be liable in a sexual abuse lawsuit
Sexual abuse victims face long-term challenges, and it is important to hold those at fault accountable. There has been greater awareness of how institutions have enabled– and even covered for– abusive individuals in recent years. Many of these institutions now face civil liability for their actions. These institutions can include:
Religious organizations where members have used their position of authority to take advantage of vulnerable individuals or when the organization has used its internal system to avoid cooperation with law enforcement
Private schools if employees or contractors abuse students, especially if the administration sweeps the abuse under the rug
Medical providers and the institutions that employ them when they assault patients in their care
Travel industry like hotels and resorts, as well as related entertainment venues like casinos that allow commercial sex trade to continue on-site
Colleges where a significant percentage of students are the victims of rape or other sexual assault, including college athletics programs which have fostered a culture that turns a blind eye to sexual assault
Sports and entertainment employers which have gained greater visibility as havens of sexual abuse in the wake of the #MeToo movement
Fighting against big institutions can be intimidating. Organizations bent on protecting their own– often have corporate rationales to explain away wrongdoing, which invariably trivializes the victim's experience– while subverting justice. At Showard Law Firm, we understand the struggle and are here to help survivors take on the battles that matter.
A sex abuse settlement will depend on how clearly you can prove abuse or related wrongdoing, as well as the defendant's ability to pay.
Since sexual abuse is both a criminal action and civil wrongdoing, prosecution and a lawsuit may occur independently— yet the outcomes may be different. The burden of proof in a civil lawsuit is lower, so abuse is easier to prove. But if a criminal case proceeds first and the offender is convicted based on a higher standard of proof, the civil case will be much easier to win.
An individual perpetrator is most likely to be found liable, but collecting from them may be difficult, if they do not have financial resources. Organizations that enabled or hid the abuse tend to have a greater ability– either through their assets or insurance policies– to pay the damages. Your attorney will explore all avenues for proving fault and collecting on a settlement or judgment.
Pursuing justice for sexual abuse survivors
At Showard Law Firm, we do not back down from the tough battles. Our team stands up for our clients with experience and compassion. If you are considering filing a sexual abuse lawsuit in Arizona, call Showard Law Firm to discuss your case confidentially.
Call us today at 520-333-7737 or contact us online for a free consultation.