Have you been in a trucking accident?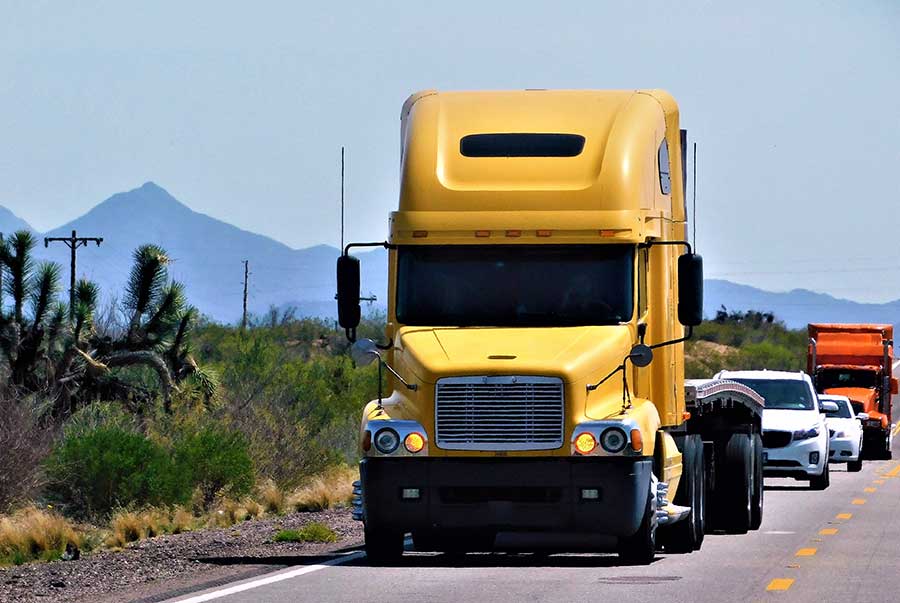 An accident that involves a tractor-trailer or large truck is much more likely to result in catastrophic injuries that are more severe than those that result from automobile accidents that involve two passenger vehicles.
Commercial trucks (also called Mack trucks, 18-wheelers and semis) weigh many times more than what an ordinary passenger car or pickup truck weighs. In a collision or truck accident, that weight translates to increased force that can literally crush a smaller vehicle. The result is often very serious injuries or even death for the people inside the passenger vehicle, SUV or pick-up truck.
According to the United States Department of Transportation, large trucks were involved in 12% of all traffic fatalities in recent years, even though they accounted for only seven percent of all vehicle miles traveled. And in multi-vehicle trucking accidents, a staggering 94% of truck crash victims were not riding in the truck, regardless of who was at fault. This means that the truck driver and others in the truck are far less likely to be harmed in a truck collision.
Trucks are regulated by the federal government and trucking companies and their drivers are required to maintain their trucks under strict guidelines. In addition, truck drivers must follow strict guidelines and are required to track their driving hours and rests. This is intended to avoid fatigued drivers who are more likely to be involved in, or cause, a truck crash.
If you or someone you know has been involved in a trucking accident, call us today at 520-333-7737 or contact us online for a free consultation.